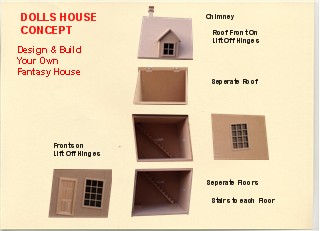 FEATURES
1. Seperate floors and roof - easier to handle when decorating.
2. Seperate floors - additional floor can be added at a later date
3. Fronts (floor and roof) on lift off hinges - easier to decorate.
5. Gap between each floor and between top floor and roof - easy fit electrics.
6. Doors and widows ready fitted, stairs and chimney included, supplied flat pack with full assembly instructions.